Take a look at what some of our clients have said about us:
During our 3 years of cooperation, our editor, Dirk, has been doing excellent editing work for us, being highly professional, timely, flexible and extremely understanding. This last year he also began to edit our blog within the WordPress environment, and we owe him a lot for the success in our accomplishments.
Inga Külmoja, University of Tartu International Relations Office / UT Blog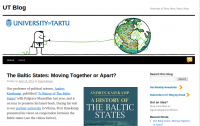 Proofreading Websites rocks!  They took our business international within a week.  We had a number of complicated web translations for French, German, Spanish, Italian, Swedish, and Russian.  They were able to work with our web team to develop an easy way to translate and proofread all our languages.  It was so simple working with Proofreading Websites vs. other translation agencies, which did not want to work with our web team to ensure we had the proper keywords in the appropriate webpages and ensure our SEO was top notch.  I would recommend proofreadingwebsites.com, as they truly understand the web and online marketing into international markets.  Thanks!  We will use them for all our projects.
MJ, Online Star Registry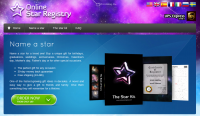 We were working under extremely tight deadlines and needed our website edited at the last minute while we published it.  Proofreading Websites was actually there to edit Online Star Registry as we took it live, and ensured that our copy was flawless and professional in spite of the difficult and unusual circumstances.  I can't thank them enough for their flexibility and willingness to create a customized solution for our website.
Arnis Supe, Mongofiles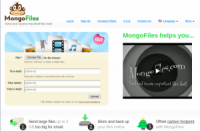 Many thanks to Proofreading Websites for translating and proofreading our Back Pain Healers website from Swedish to English.  Usually translating and proofreading a website is a complex process of providing the agency word counts, but the pain of taking html code and getting a quote was not a problem with ProofreadingWebsites.com!   We simply gave our website URL to Proofreading Websites, and they gave a us a standard hourly rate, which was better than paying by the word and having to spend hours trying to document every page of our website.  This was the easiest relationship we've ever had with a full service proofreading and translation agency!  They simply understand the web and OS commerce, which makes taking our businesses into foreign markets easy.  Thanks Proofreading Websites!
John Ulgar Dogru, CEO, Gobul Systems OÜ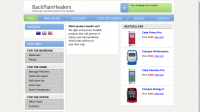 Proofreading Websites has been a great help to me before publishing my academic articles. My editor has worked closely with me to design an article that is personalized and reflects the intention of my work. He has offered enthusiastic and frequent suggestions to improve my manuscripts. I am extremely grateful to work with Proofreading Websites and I plan to continue working with them in the future.
Toivo Aavik, Senior Research Fellow, University of Tartu Institute of Psychology
Our end-clients have had only positive things to say about all of the work we have given to Proofreading Websites.
Our editor has always been conscientious and able to meet every deadline, and particularly quality-oriented with a critical eye (in the sense that if there is ever anything unclear in the text he always asks about it and clarifies immediately, never allowing inferior work to return to the client).  The editor is also always readily available and has handled work in a variety of fields and topics.
"English Only Translation Agency" (Original agency name in Estonian: Ainult Inglise Tõlkebüroo)
I am personally very pleased with the services our editor has offered us. We have asked him to edit or proofread a number of documents written in various topics and styles, short and long. The result has always been well accepted by us and our customers. And I remember no occasion when he has been late with his work – that is a very important thing in this business. Our cooperation has been very flexible and his services are very comfortable to use.
Arno Vaik, AV Translation Bureau
Proofreading Websites edited and perfected our study report, which was funded and published. We would like to thank them for helping us to achieve our goals, and would definitely recommend their services to anyone who needs language assistance.
Ingrid Leinus, Tartu Rahvaülikool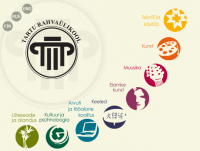 Dutch-Translator OÜ would like thank Proofreading Websites for their services. We are very pleased with all the work they have done and we hope to continue to have a great working relationship with them in the future.
Sebastien Burvenich, www.dutch-translator.co.uk